The interface for the fastest time tracking around.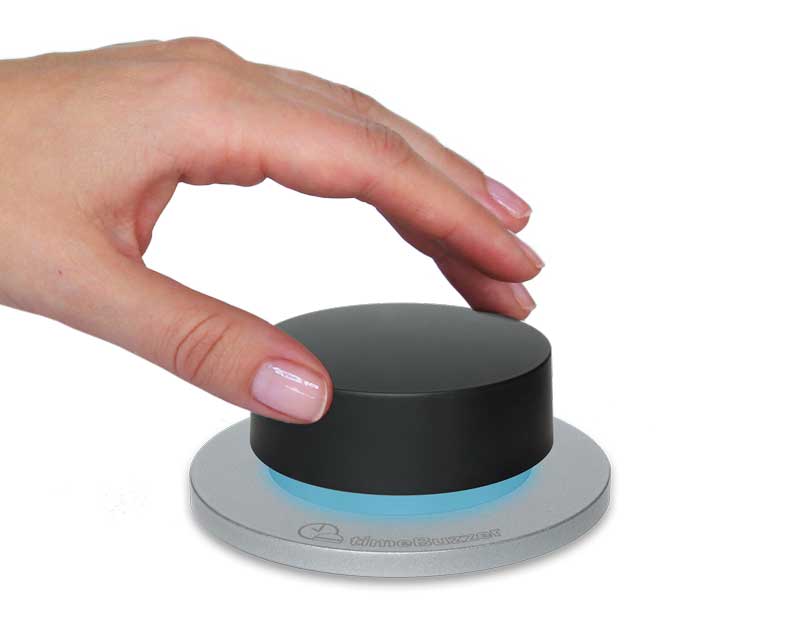 Touch
When the buzzer is touched, the timeBuzzer App will open.
Turning
Turn the Buzzer to navigate through categories such as customers, projects or cost centers.
Clicking the Buzzer
By pushing down on the buzzer, you can start and stop your time tracking.
Illumination
The Buzzer will be illuminated during the time tracking.
Project colors for your Buzzer
To operate the timeBuzzer App
Proximity sensor
Ergonomic surface
Massive metal body
Anti-Slip base
Micro-USB connector for variable cable lengths
LED