Simple
Pricing.
We offer a 30 days money back guarantee.
Hardware + Basic Software
Physical buzzer with basic time tracking software & apps.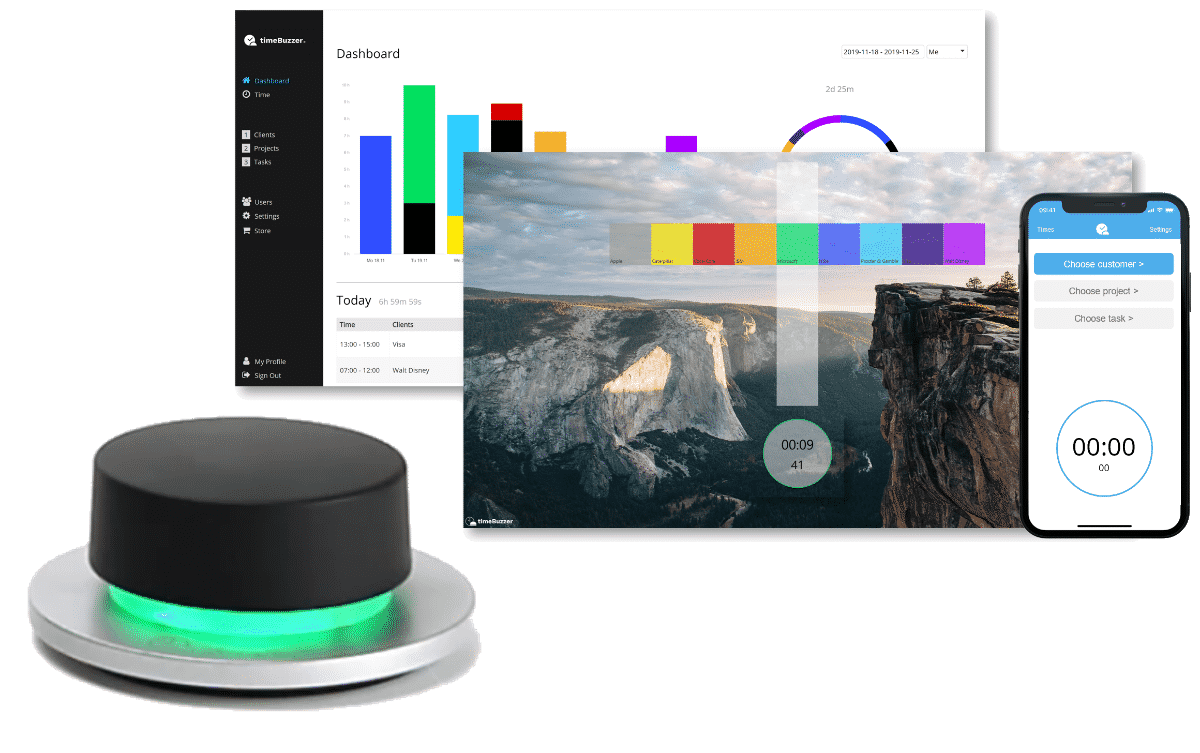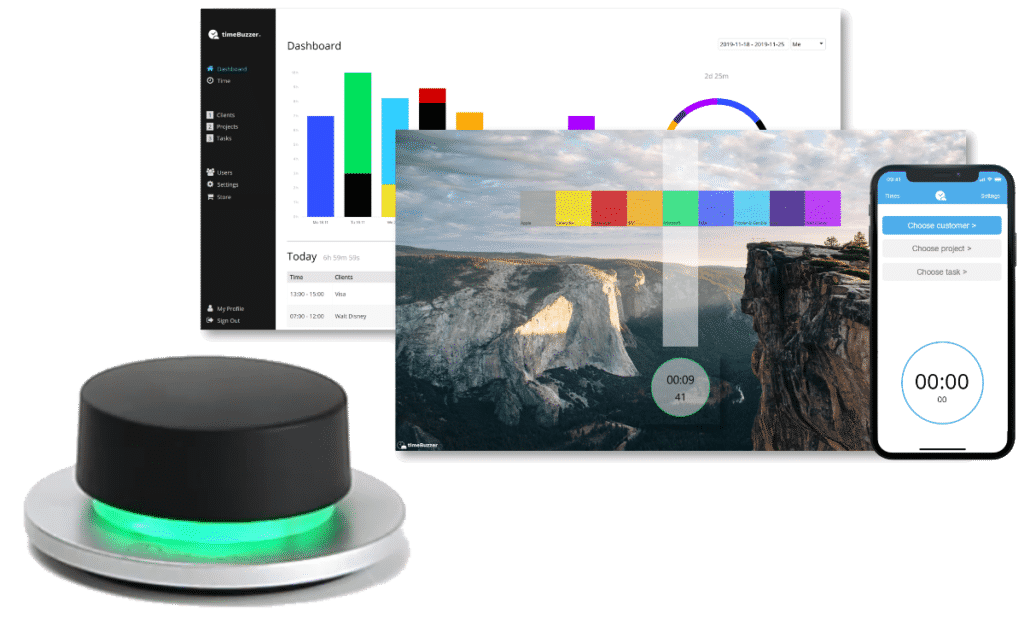 Pro Software
Unlock the full potential with advanced features.
ⓘ Optional: Upgrade later


One of the best solutions we have tested: Quick to integrate into the workflow and intuitively understandable. This makes the system practical for new employees as well.


It offers fast time tracking even of small daily todos, which allows easy billing of customers. You get a good overview of the daily time usage. The Buzzer itself is very high quality manufactured!


I thought I knew how much time i spend on my various projects. How wrong I was. timeBuzzer helped me to find out how much time i really invest into my projects and can therefore plan and monitor much better! Would recommend to just try it out and see for oneself.


It has become an indispensable tool. Recommend it to everyone. Would definitely buy it again