In this article you will learn more about the "Insights" tab in timeBuzzer.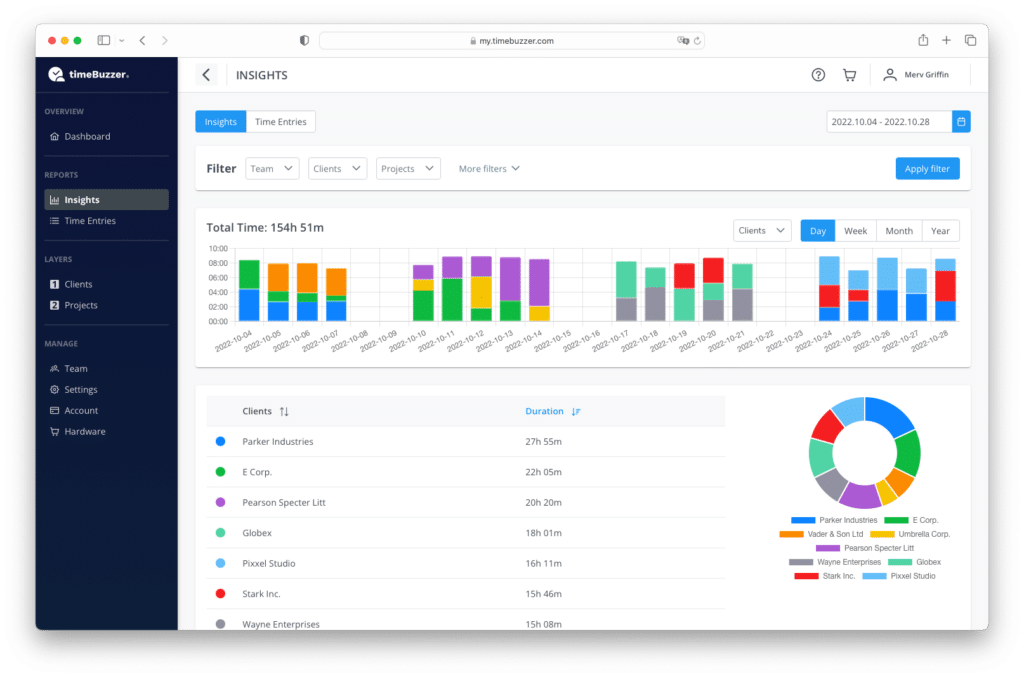 The insights report groups all time entries by your layers and helps you understand where the time went.
Video: How it works #
Analyze and filter time #
Select a date range
Filter by team members, layers and tiles (your clients, projects, tasks etc.), notes, billable status
Select according to which layer, the time should be grouped
Group time by day, week, months or year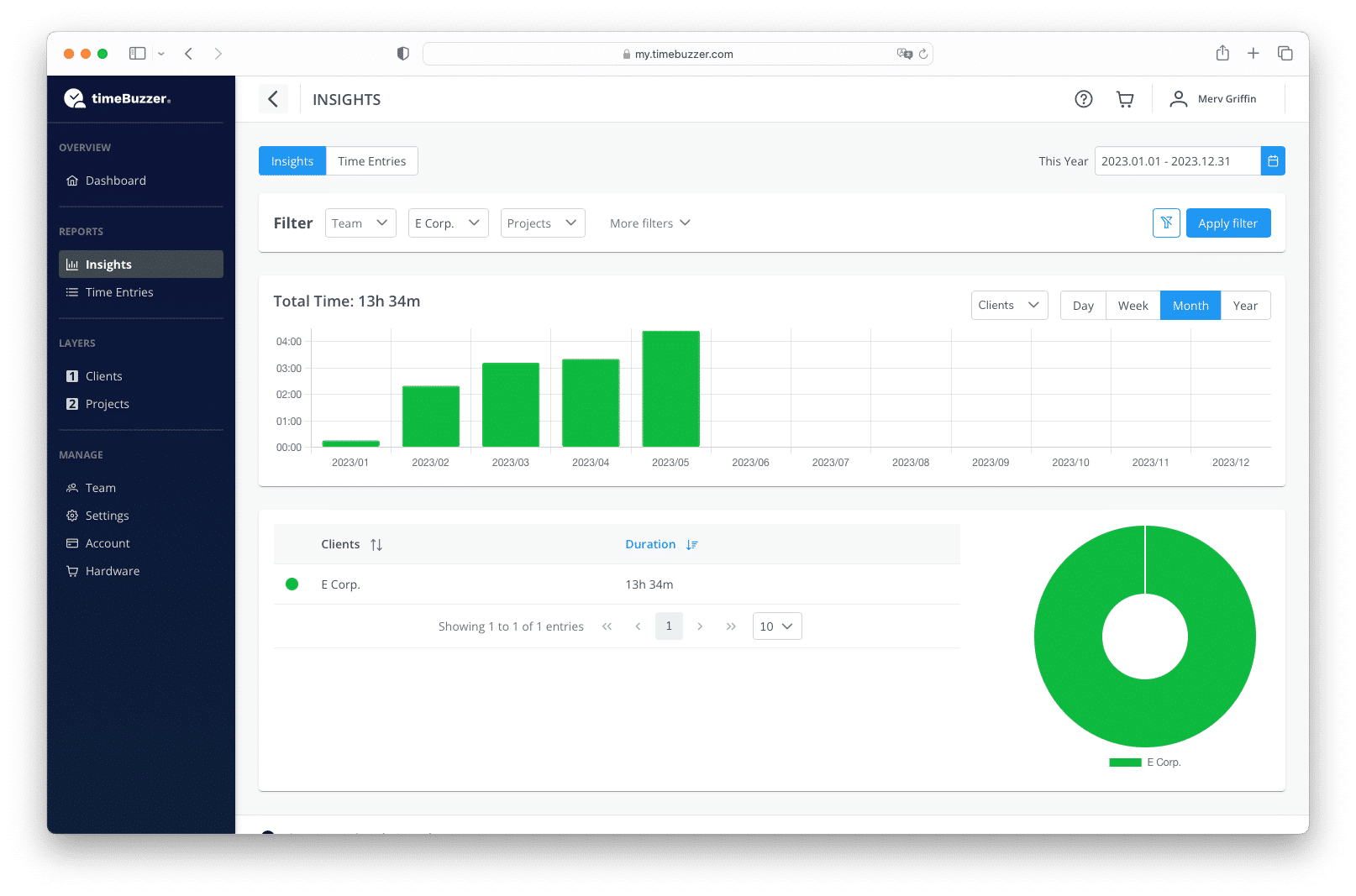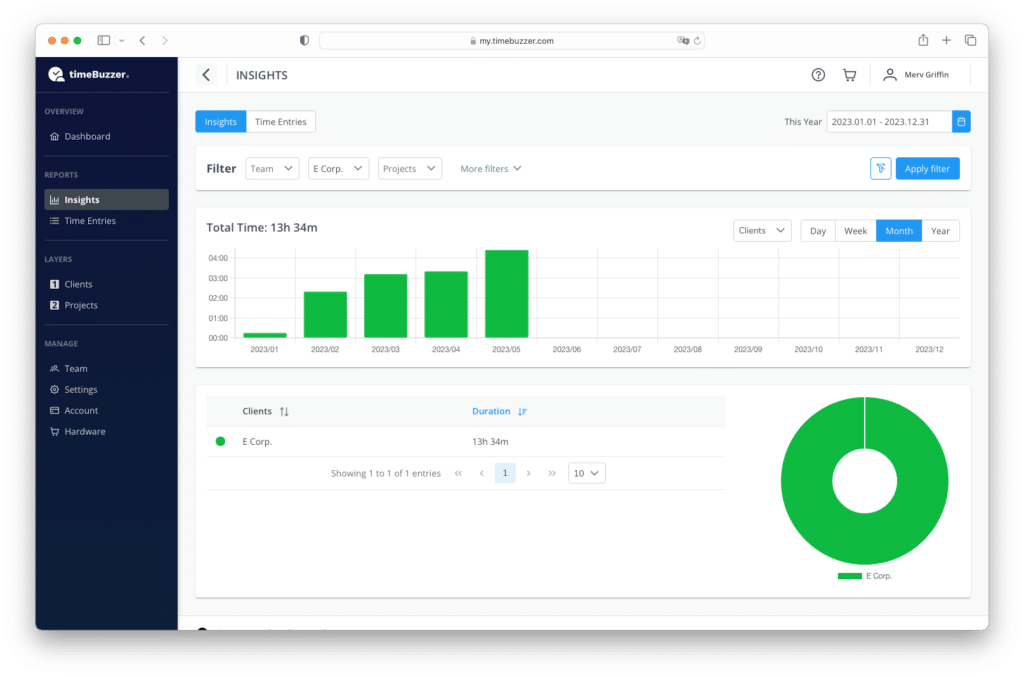 Team privacy #
Only administrators and managers can view and filter data by team members. Insights data from regular users is limited to their own data. Learn more about roles and permissions.