In this article you will learn more about roles and permissions within timeBuzzer.
How does it work? #
With the help of different user roles you can decide who can see and do what. There are three user access levels:
Admins, which can see and edit everything
Regular users, who can mainly record time and see their own data
Managers, who can use more administrative features and can see team data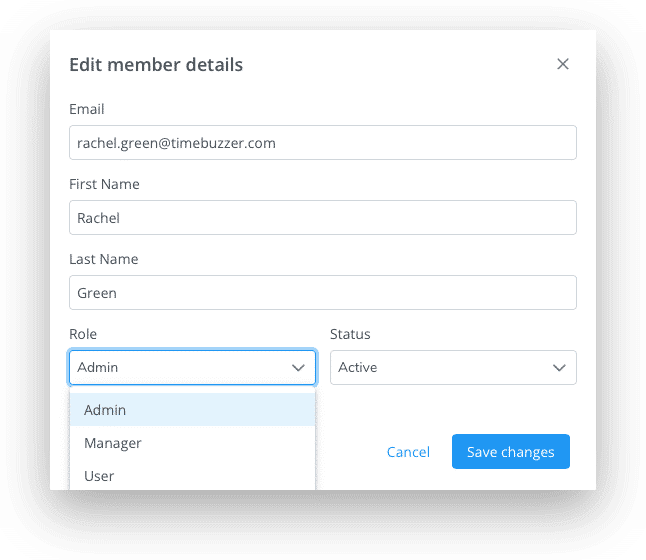 Roles and their privileges #
Below is a detailed overview of which roles can see and do what.
Regular user #
Regular users have access only to their own data and can:
Track time
Edit their own time
View "Me" insights
Create reports (Only own data)
Manager #
Managers have access to data of all team data and can:
Track time
Edit their own time and of their team members
Add time for their team members
View "Me" and "Team" insights
Create reports (Team data)
Manage tiles
Manage team
Administrator #
Admins have access to data of all team members and can:
Track time
Edit their own time and of their team members
Add time for their team members
View "Me" and "Team" insights
Create reports (Team data)
Manage tiles
Manage team
Setup and customize layers
Manage account